Dvora Lewis, pioneer of classical music PR, dies
Wednesday, November 18, 2020
Lewis managed PR for the London Symphony Orchestra for 37 years.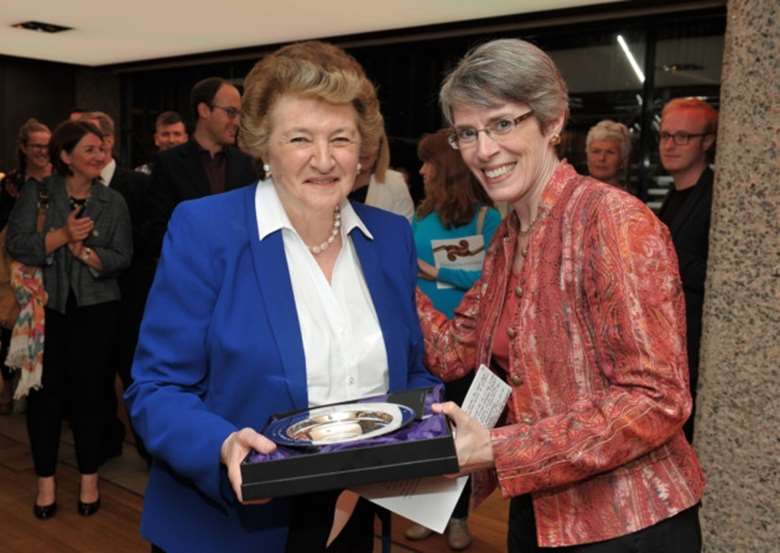 Dvora Lewis, who died in the early hours of this morning in hospital, was known in the classical music industry as 'The Queen of PR'.  She began her public relations business in the mid-70s on her return to London from New York, where she had met her husband Michael Lewis. 'A number of people in New York had asked whether I would represent them in Europe, so that's how it all happened,' she told Classical Music magazine in an interview with Keith Clarke that marked her retirement in 2015.  'Then one incredible day, Jasper Parrott phoned me and asked whether I would do some work for André Previn, at which point I was speechless.'
Previn was principal conductor of the London Symphony Orchestra at the time, and one thing led to another. She spent the next 37 years as the LSO's PR rep, outlasting three presidents, five principal conductors, ten chairmen and four managing directors. Over the years she accrued a glittering roster of artists and soon established herself as the doyenne of the business. Her regal air and can-do approach attracted the music world's big hitters, including Slava Rostropovich, Valery Gergiev, Pierre Boulez and Daniel Barenboim. The London Evening Standard listed her among London's most influential people, stating: 'The queen of classical PR, she has the best contacts book in the business.' If PR was a newish concept when Dvora Lewis started, it has become an infinitely more complex business in an online age and multiple platforms for communication. For a new generation of music PRs, working with Dvora Lewis Public Relations has been a rite of passage. Several of her protégés went on to  set up their own PR companies, among them Rebecca Driver, Claire Willis and Maija Handover. 
Kathryn McDowell, managing director of the LSO, said: 'She will be greatly missed, but we shall treasure the memory of a truly wonderful woman. Her professionalism and her expertise were far ahead of its time, and her humanity touched everyone who knew her. The email I received from her husband Michael this morning says it all:
'I am sorry to inform you that Dvora passed away from a heart attack in the Royal Free early this morning after having been admitted yesterday. She didn't suffer. After her family the LSO was the love of her life and I should like to thank you and all in the orchestra for the honour and pleasure that the LSO gave her over so many  years.