Dvora Lewis: 1936-2020
Michael White
Thursday, November 19, 2020
Michael White remembers 'the Queen of Music PR'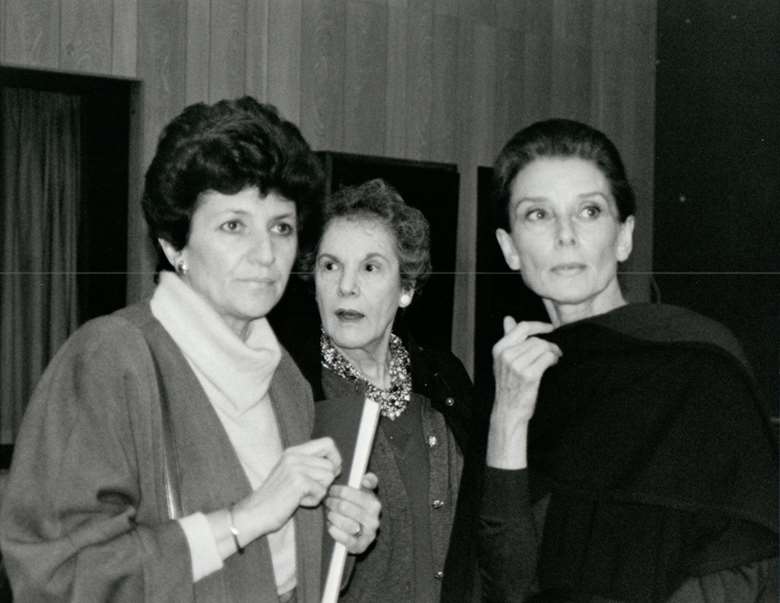 Some people in the music business come across as indestructible, and one was Dvora Lewis who nonetheless died this week aged 84. A legendary figure, she was known on both sides of the Atlantic as the Queen of Music PR; and though it was an affectionate joke, it had truth – because for four decades she ran a small but powerful empire from her Hampstead home that marketed great orchestras, great festivals, and some of the most celebrated names in classical music to the world at large.
Born in 1936 in Riga, to an English mother and Latvian father of Jewish descent, she was brought to England at the age of three to avoid Nazi persecution. In London her education progressed from St Paul's Girls' School to UCL where she read languages. But her grounding in communications happened in North America, working in the broadcast department of the British information services there.
Pursued halfway round the world by an ardent young businessman called Michael Lewis, whose marriage proposals began (badly) in the New York Plaza hotel and ended (triumphantly) on a Barbados beach, she returned to London, tied the knot with Michael at Hampstead Town Hall, and might just have settled into the existence of a North London housewife but for the fact that she and her new husband had friends in the music world.
Michael had helped put on an early Nash Ensemble concert at Burgh House, Hampstead, and a close friendship developed with Amelia Freedman who founded the Nash. As a result, Dvora started to do promotional work for Amelia's concerts – feeling her way because, at that time in the mid 1970s, the idea of professional PR support was barely known to classical music.
Another friend was Hannah Horowitz at Harold Holt, who arranged for Dvora to publicise the Windsor Festival. And from there, a chain of connections opened up, starting with the horn-player Barry Tuckwell who was playing at Windsor and became a client. Tuckwell was managed by HarrisonParrott, where Jasper Parrott looked after Andre Previn. Who became a client. And as Previn conducted the LSO, they too became a client – remaining so from 1978 to 2015 when Dvora finally retired.
During those 37 years she also acted for the ECO, Midori, Sarah Chang, Anne-Sofie Mutter, Barbara Hendrix, Leonard Bernstein, Michael Tilson Thomas, Rostropovich…building close relationships with clients who sometimes called for services beyond the normal realm of PR, sorting out the complicated details of their complicated lives. She welcomed them into her Hampstead house, threw parties for them, fixed their plumbing and their fax machines. And when she wasn't doing that, she handled international promotion for Verbier Festival, as well as tours for the New York Philharmonic and the openings of North American concert halls.
Less obvious was the fact that her office functioned as a training ground for younger PRs. And in that respect if no other, she was an extraordinary role model: professional to the nth degree, dependable, organised, and substantial (in a way that PR sometimes isn't).
Dvora knew her game. And at least part of the reason she was so good at it was the fact that she was a genuine enthusiast. She loved the LSO as though it were her family. And she exuded positivity. Whatever happened, it would be 'fantastic' or 'amazing' - and although she'd probably have said as much if told her house was burning down, she meant it. It was never phoney.
Something interesting that surfaced at the party thrown for her retirement at the Barbican was that the LSO, back in the 1980s, had financial troubles and decided to save money by not giving flowers to soloists after their performances. Dvora thought this stingy, and provided the bouquets herself – continuing to do so for the next two decades.
It was totally in character. And the extended time-frame tells you something else. For many in the music business Dvora Lewis – like a certain other Queen in Windsor Castle – has been always there, a presence in our lives. That she is there no longer is a hard thing to absorb.