Why subscribe to Classical Music?
Classical Music is the only dedicated magazine and website for the Classical Music industry in the UK, with features, news and reviews for performers, agents, managers, promoters along with anyone with an interest in the music world.
Subscribers receive a quarterly print magazine, daily e-newsletters (which collate the top stories from us and other notable news sources from around the world) and a weekly e-news digest. We provide unique insight into what's going on in the sector, with regular coverage of festivals, competitions, courses and concerts, as well as key career information for musicians and details of new appointments.
Choose your subscription package below: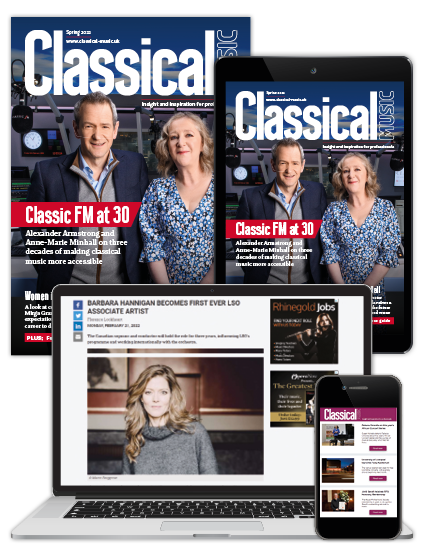 Classical Music Print & Digital
New print issues
New digital issues
Daily newsletter
Digital archive since 2012
Unlimited website access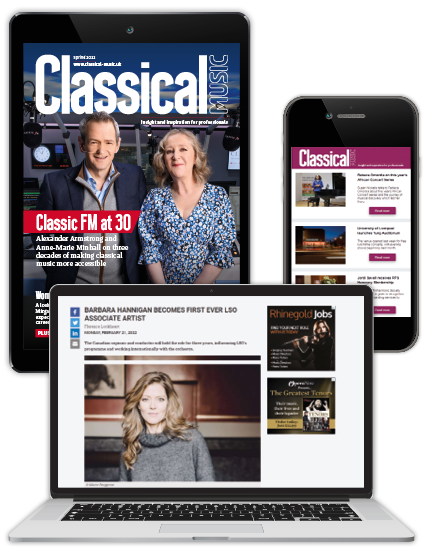 Classical Music Digital
New digital issues
Daily newsletter
Digital archive since 2012
Unlimited website access