ISM advice: Streaming
Sarah Osborn
Monday, October 26, 2020
As streaming services continue to dominate the music industry, how can you ensure you're getting paid for your works and recordings?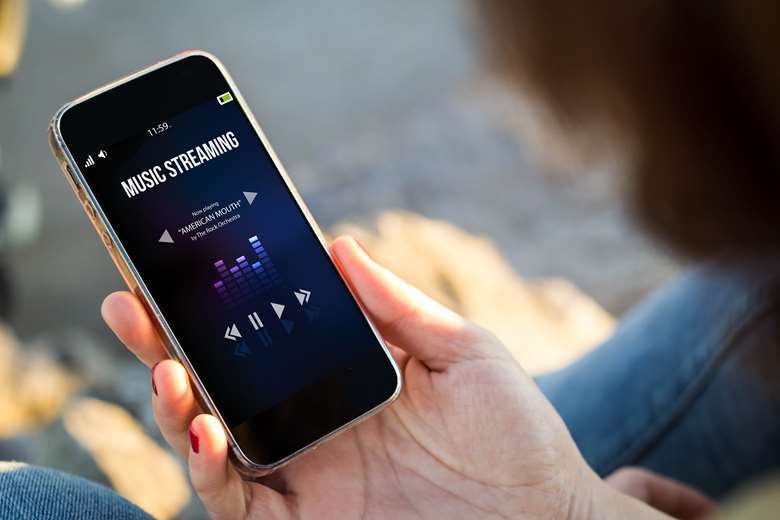 As streaming services continue to dominate the music industry, how can you ensure you're getting paid for your works and recordings? Sarah Osborn reports
In May 2018, Spotify announced it has topped 75 million paying subscribers and 170 million active users each month. In the space of a decade, the Swedish start-up has become one of the dominant streaming platforms, with a 36% share of the global market, competing with the likes of Apple Music, YouTube and Amazon Music.
In a crowded marketplace where ad-supported, freemium and subscription models all jostle to entice listeners, services are continually looking for ways to evolve. YouTube is launching a subscription service and Apple Music is moving into artist development with the creation of a music publishing arm. Both interesting developments that come hot on the heels of Spotify's public listing.  When the company floated in April, it was valued at $26.5bn at the end of its first day trading on the New York Stock Exchange. This has created a level of optimism about the music industry not seen for some time and is underlined by a recent report from BPI, which represents the record industry, reporting a 9.5% rise in music consumption during 2017.
We have looked in previous issues of Music Journal at the rise of digital services and the challenges they present. So with streaming driving a resurgence in the industry, it becomes all the more imperative to ensure your rights are protected.
"
With streaming driving a resurgence in the industry, it becomes all the more imperative to ensure your rights are protected.
Even though streaming has come of age, it remains virtually impossible to tell the value of a stream. The way YouTube's licence terms are calculated, for example, will be unlike those for Apple Music because the business models are different. As a result the commercial terms are subject to non-disclosure agreements to ensure details do not fall into the hands of competitors. PRS for Music has been successful in achieving increases to the rates paid for publishing rights but the lack of transparency surrounding the terms remains a large frustration to the creative community. Breaking the deadlocks remains some way off, so determining whether the royalties you receive are accurate continues to be a huge challenge.
PRS for Music now processes over 6.6 trillion uses of music each year. Whilst not all are attributable to streaming, it's the most significant area of growth and presents collection societies with a huge challenge to develop systems that keep pace with the explosion in online listening. The scale of the task they face means they rely on automated royalty processing as much as possible and adopt a 'follow the money' approach to manual processing. While these principles invariably favour the Adeles and Ed Sheerans of the world, there are things every composer, songwriter and musician can do to ensure they get paid.
The first and most important thing is to ensure that the data for your works or recordings are completed fully and correctly. Alongside the collection societies identifier, works are also assigned an ISWC (International Standard Work Code) which is the DNA that distinguishes each individual work, akin to an ISBN on a book. Where music has been recorded and commercially released there is also an ISRC (International Standard Recording Code). This is assigned by the record label and forms part of the registration process for albums with PPL. There is a data feed between PRS for Music and PPL to match works and recordings to each other. The most frequent reason for royalties not being paid is because of missing or inaccurate information so it's vital to check everything is correct.
With the flotation of Spotify, Merlin (a collective of independent labels) and the four major record labels have all sold their equity share in the company. The resulting windfall will be shared amongst their respective artist rosters but how this income will be shared out has not been publicly announced so if you believe you are entitled to a share, contact your label. Although remember that under UK law, the equitable remuneration right does not apply to digital services, meaning session musicians are unlikely to be eligible for a share.
For services that stream commercial recordings (Spotify, Apple Music, Qobuz, Deezer and Tidal for example), matching the recording to the work is a key component of the royalty processing function. Where live performances appear online on YouTube or Soundcloud, say, the system is more complicated. There are various auto-recognition systems used to identify works from the shape of the melody in lieu of matching to a commercial recording, but these remain primitive and have limited success. For genres that revolve primarily around live performance you will need to weigh up the risk of not receiving royalties against the potential exposure to be gained from having performances available.
We will continue to report on developments as they happen.
In summary:
Register works and recordings in a timely manner with the relevant collection society
If you have an interest in both the work and recording, provide the composer's details to the record label if they don't have them (this happens more frequently than you think) and if available, the ISWC.
Check royalty statements. Whilst there may not be much to go on, follow your instincts and adopt a common sense approach to assessing whether the sums received match the listening stats. Raise a query with the collection society or label if you think something's not right.
To learn about the mechanics of streaming in more detail, take a look at the webinar produced by the ISM Trust working in conjunction with MMF based on their excellent Dissecting the Digital Dollar work which demystifies how digital deals are constructed and the resulting implications for creators and performers.
ism.org/professional-development/webinars/dissecting-the-digital-dollar
Members can also refer to the template contracts and licences found in the member area of the website and, as always, are advised to ask our in-house legal specialists to review any recording or publishing contracts before signing. They can be reached by emailing legal@ism.org