Have your say: the role of music in health and wellbeing
Lucy Thraves
Thursday, June 3, 2021
UK Music and Music for Dementia have joined forces on a project that aims to show how music can be used in public health policy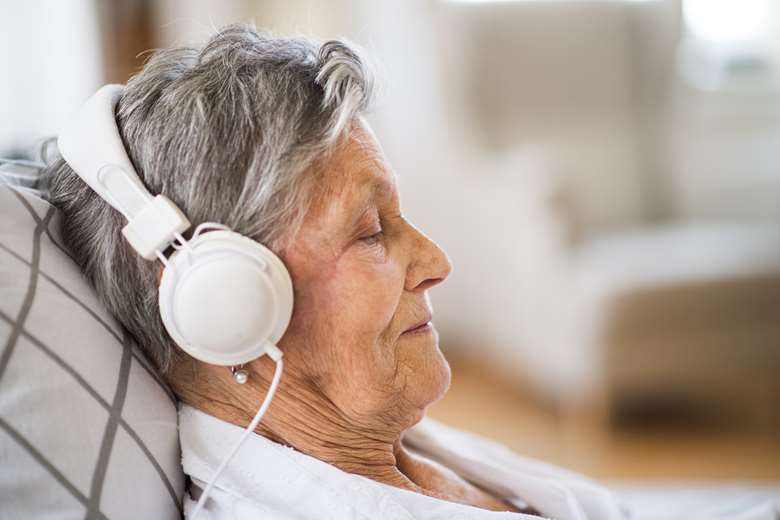 To find out more about the role of music in health and wellbeing, UK Music and Music for Dementia have launched a nationwide 'Power of Music' survey.
The survey will contribute to discussions with the government about the right policy interventions needed to enhance music's role in health and wellbeing. 
The campaign aims to explore the role of music for those living with psychological and physical conditions, and what more could be done to support the use of music in health and wellbeing in care.  
In recent years there has been increasing evidence to show the power that music can have in supporting those with a variety of conditions including dementia, depression, autism and those in need of end-of-life support.   
The Creative Health: The Arts for Health and Wellbeing report from the All-Party Parliamentary Group on Arts, Health and Wellbeing said that music therapy reduced agitation and the need for medication in 67% of people with dementia. 
A study in 2017 by the American Journal of Hospice and Palliative Medicine revealed 96% of patients in a controlled study had positive responses to music therapy. Vocal and emotional interventions were two of the most effective means of improving symptoms which included pain, anxiety, depression, shortness of breath and mood.  
UK Music chief executive, Jamie Njoku Goodwin, said: 'Music has an incredible potential to improve lives in all sorts of ways - and this is especially true when it comes to health and wellbeing.
'I'm determined to seize these opportunities and make sure we capitalise on the astonishing power of music to improve health and wellbeing. I've been blown away by the huge appetite across the music industry, the health and care sector, and government to do more in this area.
'The Power of Music project that we have launched with Music for Dementia will enable us to gather views from across the sector, develop clear recommendations for what needs to be done, and bring about the positive changes we all want to see.'
To complete the survey visit https://www.surveymonkey.co.uk/r/55TQ7FW