Venus Unwrapped: Kings Place's game-changing season
Andrew Green
Thursday, November 19, 2020
As Kings Place's Venus Unwrapped series wins an RPS Award, we remember the moment Helen Wallace, artistic director at the venue, won an ABO Award earlier this year.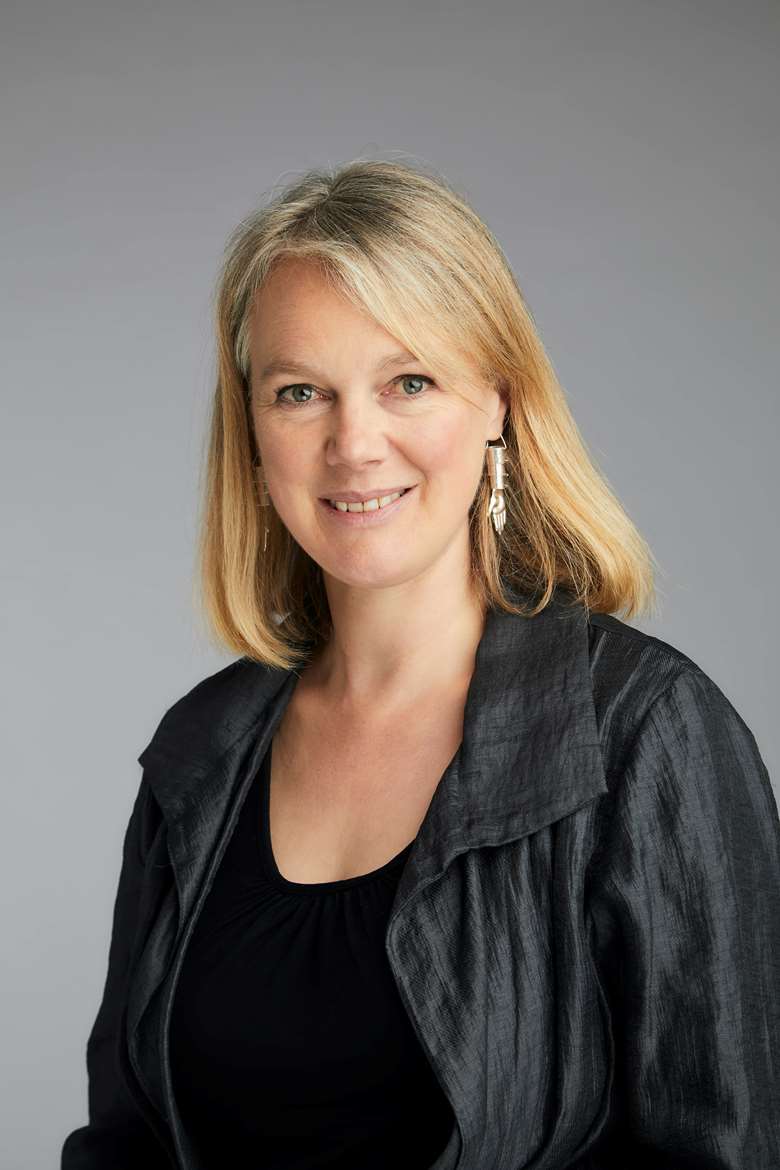 The Citation
What does it take to devise a year-long programme showcasing the work of over 160 female composers across well over a hundred events…with 30 premiere performances?
What does it take to win the support of dozens of amazing composing and performer talents of today, among them Judith Weir and Tansy Davies, Cate le Bon and Laura Mvula, Gazelle Twin and Lady Vendredi?
What does it take to nail the involvement of a host of leading orchestras and ensembles, from The Sixteen and Black Voices to the London Sinfonietta and Bang on a Can?
What does it take to shape all that into a coherent whole with a public profile that stands out amid the frantic London concert scene?
It takes inexhaustible energy and determination. It takes any amount of skill, any amount of patience and self-belief. And most of all it requires massive reserves of creativity and imagination.
Our winner had all that in spades as she put together and oversaw King's Place's extraordinary Venus Unwrapped season, which lit up north London through 2019. More than that, says Helen Wallace's nomination: 'Venus Unwrapped will leave an indelible legacy in the UK's cultural landscape…as even more venues, orchestras and festivals make public pledges of gender parity.'
---
The first pulses of inspiration for Helen Wallace's dazzling Venus Unwrapped season at King's Place were felt during her illustrious seven years as editor of BBC Music magazine. 'I found myself reviewing any number of recordings of music by female composers…and it was so frustrating to think that so little of this repertoire was actually being heard in concerts.'
Post-BBC Music, Wallace went freelance as a writer/author, working for a range of clients—among which was King's Place. Starting as publications editor, she found herself increasingly involved in planning discussions for successive Unwrapped seasons, culminating in her appointment as the venue's programme director. Venus Unwrapped was Wallace's third season in that role, following Cello Unwrapped and Time Unwrapped.
The background as a journalist has been invaluable, Wallace reckons. 'For one thing, I'll write out what I'm trying to achieve—writing is simply how I think. And my job isn't so different from editing BBC Music. You have a feel for shaping a product. You decide on a particular focus for an issue and then set about finding great writers to make it all work. Where it's different at King's Place is that the final wonderful outcome is something in 3D…a series of concerts.'
Was editing BBC Music ever quite like the juggling act of putting together such massive Unwrapped extravaganzas, though? Venus involved 117 events, featuring 166 female composers. Historical composers ranged from the familiar Barbara Strozzi, Hildegard of Bingen and Fanny Mendelssohn, to unjustly shadowy figures such as Louise Farrenc, Raffaella Aleotti and Élisabeth Jacquet de La Guerre. Then there were the host of composers and composer-performers of today, both established and rising stars: Laura Mvula, Cate Le Bon, Judith Weir, Sofia Gubaidulina, Anna Meredith, Tansy Davies… the list seems endless. 30 premieres were witnessed.
Some riposte to the stat that only 2.3 per cent of music performed by the world's orchestras in 2018-19 was by female composers. 'The task we all face,' Wallace affirms, 'is to repopulate the history of music with women composers who've always been there but have been ignored, as well as giving due recognition to living female composers. I look at this from my own experience. From studying the 'cello as a child through to my own children's music lessons I saw barely any change in the repertoire being taught.'
Not the least of Wallace's tasks was to sell her vision for Venus Unwrapped to a vast array of performers. All-told, some thousand musicians took part (60% of them female). The likes of Black Voices and the London Adventist Chorale found themselves in the same concert season as the Southbank Sinfonia and the Orchestra of the Age of Enlightenment. Alongside classical performers, the season embraced such eclectic talents as Pan Daijing, Hatis Noit and Suzanne Ciani. Yes, this was every inch and crotchet a multi-faceted affair. 'We looked at our subject through the lenses of ethnicity and genre,' Wallace observes. 'There was electronic and experimental music, folk, flamenco, jazz—a fabulous programme of unsung greats.'
Even so, Wallace occasionally encountered reluctance among performers and composers to take part. 'The reaction of a few performers to being invited was 'if it's not accepted repertoire then it can't be any good', both male and female artists took this line. The Orchestra de chambre de Paris refused to play Louise Farrenc's Symphony No. 3, which the Aurora Orchestra then took on in uplifting fashion. There were composers who didn't want to be involved in a series only featuring women…they wish to be valued in a non-gendered way. On the other hand, there were big name performers who were nervous at first about only performing repertoire by women….but changed their minds and were pleased they did.'
Wallace's highlights? Invidiously undiplomatic to ask, of course, and her choices rapidly escalate. If I go by tone of voice, however, one of the biggest buzzes was Musica Secreta's performance of music from medieval and Renaissance convents. 'It's a hugely important area that's been completely buried and forgotten,' says Wallace. Then there was black gospel music from the irrepressible Ken Burton and his London Adventist Chorale. 'Even Ken wasn't aware that some of the pieces he'd known as a child, or had been conducting for years, were actually by women!'.
All in all, a gigantic shock-wave of a season which has already opened influential minds and previously locked doors, prompting many a re-think on future programming far and wide - with implications for ongoing concert-building at King's Place itself, not least in the current Nature Unwrapped. Examples of the spotlighting of female composers at the Proms and the Cheltenham Festival suggest there's real momentum here. 'So much has changed in the last five years or so,' Wallace notes. 'The history of music is coming to be viewed very differently. Things can never go back to the way they were.'