Concerts won't return to normal even when coronavirus fades
Andrew Mellor
Friday, October 30, 2020
What will live music be like when it returns?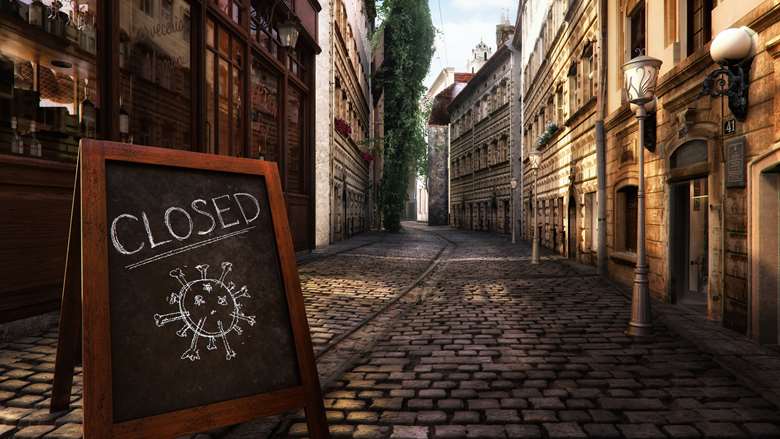 By the end of March, which was three weeks into a general lockdown where I live, I let my mind wander onto the subject of how splendid the return of live music was going to be. An imaginary performance of Walton's Belshazzar's Feast was playing out in my mind, to a full concert hall. Musicians and audiences were reunited in a blaze of glory. There wasn't a dry eye in the house as we all realised what we'd been missing. Like Lazarus, live music was back from the dead.
Whatever the resumption of concerts will look like where you are, it probably won't look like that. At the end of May, my local opera company suddenly started selling tickets to a 'summer concert' with orchestra, chorus, soloists and yes, us the audience. On 7 June, the opera house in Copenhagen duly became the first in Europe to reunite all the constituent human parts that normally make up a performance.
I was there, and it was all very odd. There was too much talking and too little music, while nobody in the audience quite felt sure whether they should be leaning over past the 'blocked' seat to chat to their almost-neighbour or not. It was inspiring to hear the Royal Danish Orchestra playing again after its longest break for almost 600 years. But some fingers and lips were out of sorts and the lack of a really meaty piece of music on the programme – impossible given rehearsal restrictions – resulted in something of a musical anti-climax. We all wondered off, grateful but not exactly buzzing.
The problem, of course, was sky-high expectations. Five days later, the Danish National Symphony Orchestra followed suit with a concert for 500 at its own concert hall across town. Here, at least, we had a substantial and considered programme: a work by Per Nørgård that depicts waking up from dream to find it wasn't actually a dream (sound familiar?), some Mahler songs exquisitely sung by Johan Reuter, and Schoenberg's Chamber Symphony No 2, which speaks of the rediscovery of simple musical joys and the bringing together of the varied strands of life.
On stage, the orchestra's boss opened with a speech saying how wonderful it was to have us, the audience, back again; after the show, an usher with a microphone stood in the very same spot, informing each row of seats when they were allowed to get up and leave. Staff from the Danish Broadcasting Corporation filmed everything; not, it turned out, to capture the moment but to serve as training for its front-of-house staff should restrictions remain. From logistics to programming, it all felt like a conscious reaction to the havoc wreaked by the pandemic; we cycled home in the knowledge that there wasn't going to be another concert like this in the city for at least two months.
Five weeks later in Estonia, I attended the first concert that I can truly describe, in logistical terms, as 'normal'. An orchestra played a programme of music that neither referenced COVID-19 nor celebrated the end of a lockdown: a simple menu of Arvo Pärt and Ludwig van Beethoven. A far higher proportion of seats at the Pärnu Concert Hall was occupied than in Denmark (though not those directly in front of me, in a stroke of luck). I had been looking forward to the concert but not expecting it to make such an impact – to feel so joyous, so reassuring and so important.
Those things were derived partly from the Tallinn Chamber Orchestra's very fine performance. But they came more from the fact that it felt so 'normal' in the procedural sense of the word. I knew there was another concert the next day, and another the next. I knew I was at a festival that would present no fewer than four different orchestras over the course of a week – proving that the new normal can look a lot like the old normal. The UK will get there – I'm still sure of it even as lockdown 2 sets in. The road will be a long one, but keep expectations low. There will be plenty of stutters and stumbles before the joy of the real thing returns – in all its wondrous normality.