Are classical music concerts as essential as religion?
Friday, December 11, 2020
The Bavarian State Government's lockdown policies have been challenged by a handful of musicians. But, asks Benjamin Ivry, is a pandemic the best time for mulling over the relative importance of concert-giving to everyday life?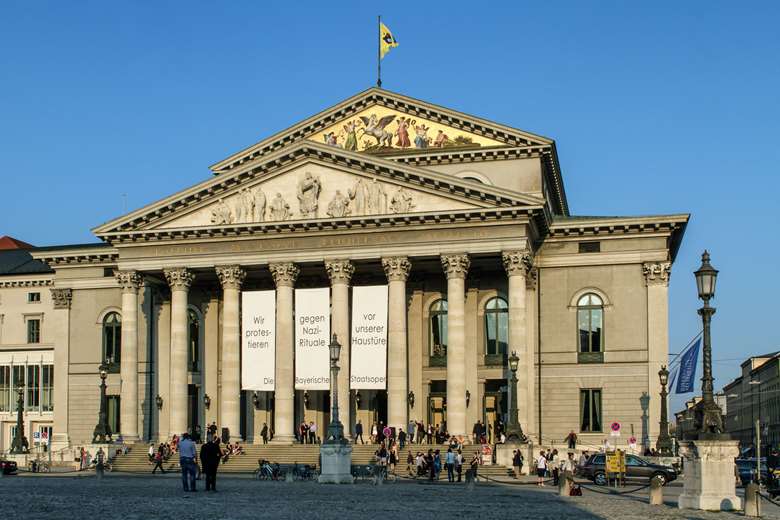 Such was the conundrum represented by 25 German, Austrian, Italian, and American musicians who challenged the Bavarian State Government's current lockdown policies for Covid-19 prevention, running until the end of January 2021, which have shut theatres, operas, and concert halls.
On December 7, the performers, including the German baritone Christian Gerhaher and German conductor Hansjörg Albrecht, offered the legal argument that music and other cultural manifestations should be allied with freedom of expression and religious assembly, which are maintained even under lockdown, instead of being closed like so-called leisure venues.
Gerhaher, 51, whose lieder recital in September at London's newly reopened Wigmore Hall drew much acclaim, cited national policies in France and Austria which targeted reopening dates for theatres in mid-December and early January, respectively. And Switzerland, Monte Carlo, Spain, and the Netherlands currently allow live music performances with audiences present.
Of course, Covid-19 has wreaked havoc variously in different places, and administrators may point to their responsibility for protecting lives, including those of high-risk older audiences who tend to frequent such events as lieder recitals.
Among the plaintiffs were the American tenor Kevin Conners who has been a permanent ensemble member of the Bavarian State Opera for 30 years, the Italian violinist and conductor Antonello Manacorda, who leads the Potsdam Chamber Academy, and the Austrian tenor Wolfgang Ablinger-Sperrhacke, who has performed over 130 times at Glyndebourne in operas from Peter Grimes to Hansel and Gretel.
There is some mixed messaging in the well-intentioned arguments. Less than a week before the legal challenge, Gerhaher told Bavarian Broadcasting that he had experienced benefits from reducing his usual frenetic international concertizing schedule during the pandemic, and planned to 'work less in the future', even after Covid-19 was conquered.
Over the past year, Gerhaher has participated in live streaming broadcasts and studio recordings, and for a classical musician of his level of career success, lockdowns were not as devastating as for others.
Still, he told Bavarian Broadcasting on December 7 that he feared that if public performances were not resumed promptly, audiences might be 'weaned away' from concert-going.
He cited a recital that he gave in Switzerland, which even with limited attendance was not a sell-out, possibly due to audience fear of infection, but also because they might have already lost the habit of going out to hear music.
Whether punters prove this fickle remains to be seen. Memories are short, Hansjörg Albrecht asserted, among young performers, and German boy choirs which haven't met for rehearsals for months may find themselves starting at zero.
Social distancing doesn't work with choirs since it is impossible for singers to hear each other properly when standing a couple of meters apart.
Ablinger-Sperrhacke added an historical-political argument, stressing that German politicians bear a 'special responsibility' to protect culture more comprehensively than other European countries, given the suppressive precedent of the Nazi and East German Communist eras. 
Realistically, appeals about local government pandemic policy tend to succeed according to current infection rates. Complete closure of opera houses and other music venues can be justified in case of particularly high rates.
As Bavaria has just invoked a state of emergency, there might only be a small chance for the argument by Gerhaher and his colleagues to win the day.
The larger discussion of how classical music measures up as an essential societal expression locally, alongside religion and other activities deemed essential, may have to wait for a less fraught moment