Young composers' music heard in New York augmented reality 'sound walk'
Lucy Thraves
Thursday, June 10, 2021
The project is a collaboration between the New York Philharmonic's Very Young Composers Programme, and classical music/electronics pair Chromic Duo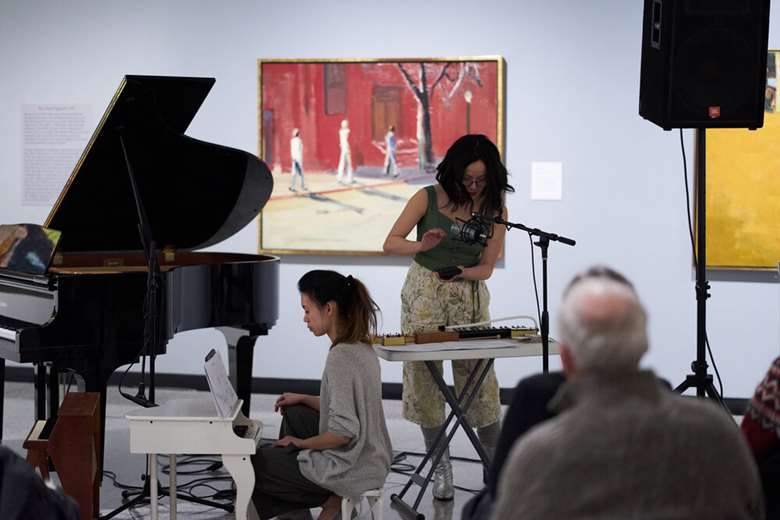 The new project, called 'Emerald Futures', will see original compositions from the NY Phil's young composers (ages 12-16) blended with an augmented reality sound walk through New York City.
The augmented reality experience will be available to anyone who would like to participate via the app Gesso (available on iOS and Android) starting on 2 July.
The walk will give listeners a multi-sensory experience as they experience the freedom of exploring the city while immersed in the sounds of original compositions. It will lead listeners on a path through the city from New York's Central Park to the Lincoln Center using a GPS trigger to create site-specific concert experiences, accessible to the participant at any time.
The walk culminates with Amanda Phingbodhipakkiya's 'We Belong Here' mural as a moment of reflection and response to ending hatred towards Asian Americans and Pacific Islanders.
The NY Phil's Very Young Composer's Programme teaches students about the orchestra, nurtures their creativity, and culminates with original works performed by members of the Philharmonic. Students with or without musical backgrounds create, notate, and hear their very own music performed by Philharmonic musicians — often the full orchestra — with the help of Philharmonic Teaching Artists serving as mentors.
For more information about Emerald Futures click here.