'We need music more than ever': Sara Mohr-Pietsch on the return of Dartington Festival
Thursday, April 29, 2021
This year's edition of Dartington Summer School and Festival will run from 24 July to 21 August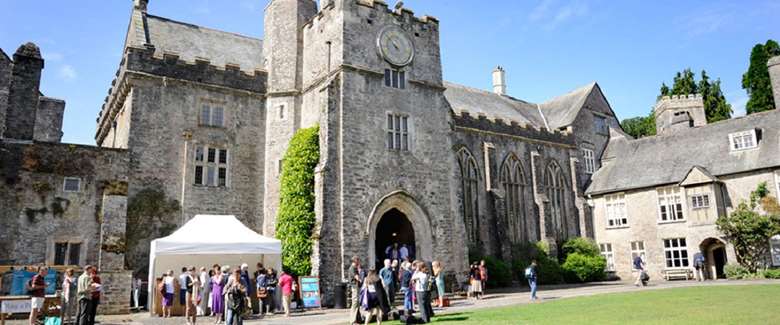 Over the festival period, musicians of all abilities are invited to Dartington Hall in Devon, for masterclasses, teaching and performances.
Week Three will celebrate the magic and intimacy of Chamber Music, with the long-awaited return to Dartington of the Brodsky Quartet. 
Week Three also sees two major new song courses led by artists making their Dartington debuts. Anna Meredith will lead a newly-devised course in creative arrangements, drawing together five-piece bands of mixed instrumentation to devise cover versions of favourite songs. Meanwhile, soprano Mary Bevan and pianist Joseph Middleton will offer a strand of coaching in the art of song, suitable for both amateurs and young professionals.
In addition, Martin Roscoe will lead a masterclass for advanced pianists, while Florian Mitrea leads courses on piano duets and offers one-to-one coaching for amateurs. 
Sara Mohr-Pietsch was announced as artistic director in 2019, adding to her significant career as a BBC Radio 3 broadcaster and writer. 
She commented: 'After the last year, it feels particularly special to be bringing this year's Summer School and Festival to life. We need music more than ever, and I am excited to welcome an incredible line-up of artists to teach and perform, all of whom bring great integrity and vitality to their work. I am extremely proud of the programme we have put together, including new elements such as Open Space and Future Sounds, and the measures we have put in place to make the very most of outdoor singing and playing in the beautiful grounds of Dartington Hall. I look forward to sharing a thrilling summer of music with all.'