New Music Dublin reveals 2023 programme
Florence Lockheart
Monday, March 13, 2023
This year's festival will see the city of Dublin taken over by live performances from 20 - 23 April 2023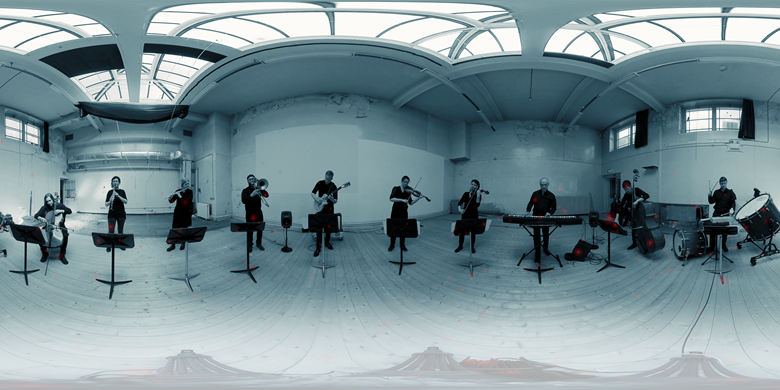 The New Music Dublin festival has announced the programme for its 2023 festival. The festival will present 17 live concerts at venues across Dublin City including its National Concert Hall.
Alongside solo concerts and workshops, this year's programme will include four choirs, three orchestras and four ensembles, with a total of 20 world premieres expected at this year's event. Alongside the festival's musical offering, audiences will also be able to engage with installations in the National Concert Hall, as well as NMD HQ, a space where festival-goers can connect and socialise pre- and post-performance.
Festival director John Harris, who is also a composer and artistic co-director and chief executive of the Red Note Ensemble, said: 'New music is important for the connections it makes – not only with friends, families and colleagues, but also musically - to others' lives and thoughts and experiences. And so it is with New Music Dublin: this a-livest of live festivals is every year a broad, sprawling and terribly incomplete snapshot of new music from the island of Ireland and beyond – but it is also a buzzing hive of real-life connections with the composers, music creators and all the performers who are presenting here.'
Festival partners Crash Ensemble will kick off the festival (20 April) with a programme of solo works by Donnacha Dennehy alongside the world premiere of piano chamber concerto Limina. The ensemble will also return later in the festival (21 April) to mark the culmination of Crash Works - a two-year commission and development hub for composers offered by the ensemble - with a concert of five world premieres inspired by topics from sleep patterns to 'parallel happenings'.
The National Symphony Orchestra will also give their fair share of premieres, with two world premieres; Amanda Feery's My Year of Rest and Relaxation, and Ann Cleare's MIDHE, performed on 21 April. The concert also includes Seóirse Bodley's A Small White Cloud Drifts Over Ireland in celebration of the composer's 90th birthday.
Women composers will be celebrated at Dublin's Richmond Barracks cultural centre in Great Women, a concert of works built around Gráinne Mulvey's work of the same name and performed by Irish soprano Elizabeth Hilliard.
Perhaps even 'newer' than a premiere, Robert Curgenven's Baile Átha Cliath Pailliún Aeir i bhFoirm Oscailte (Dublin Open Form Pavilion of Air) will involve festivalgoers in the production of a composition in real-time as they navigate Dublin's Merrion Square with their mobile phones. Following participants by GPS, this audiowork combines and changes sounds mapped within the site through an app to encourage audiences to change their approach to this public space.
In a more traditional setting, Chamber Choir Ireland will be performing at St. Ann's Church on 22 April. Guest director Sofi Jeannin will lead the Choir in a concert of contemporary works on the theme of peace bringing together pieces by Irish, French, and Swedish composers.
The RTÉ Concert Orchestra, will close the festival with a concert on the evening of 23 April. Led by Gavin Maloney, the orchestra will present ...Antarctica calling...listen.... Opening with Brett Dean's Testament, this concert aims to explore humankind's fragile relationship with nature. The programme also includes two world premieres: Kevin Volans's Piano Concerto No. 4b played by Irish pianist Isabelle O'Connell and Karen Power's new work inspired by a research trip to the South Pole, which gives the concert its name.
The New Music Dublin festival will run from 20-23 April at venues across Dublin. You can find a full programme and book tickets here.