Kazuki Yamada named as new CBSO Chief Conductor
Tuesday, September 14, 2021
Japanese conductor to succeed Mirga Gražinytė-Tyla in 2023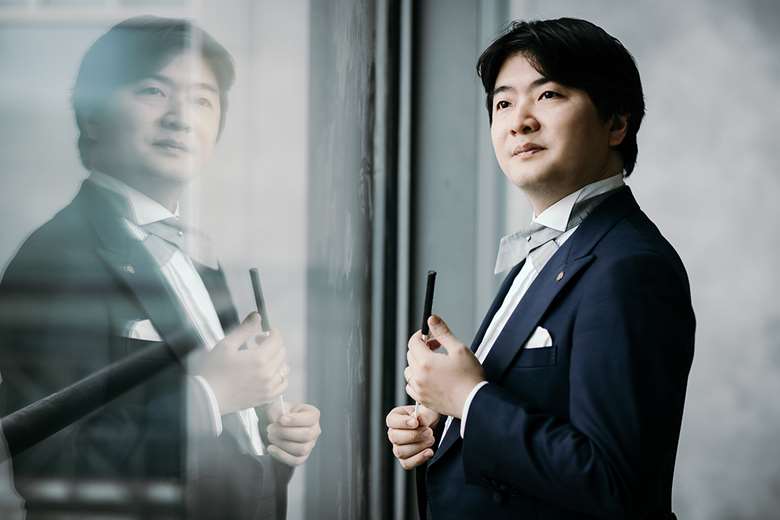 This article originally appeared in Gramophone magazine.
The City of Birmingham Symphony Orchestra has announced that the successor to Mirga Gražinytė-Tyla will be Kazuki Yamada.
The Japanese conductor is already a familiar figure to the CBSO's players and audiences alike, as he's been the orchestra's Principal Guest Conductor since 2018, having made his debut with the ensemble back in 2012.
His appointment – as Chief Conductor and Artistic Advisor – begins on April 1, 2023 for an initial four and a half-year period.
'I first worked with the CBSO in 2012 and immediately felt a very sincere connection with the players,' said Yamada. 'This connection has really grown and developed over the last nine years; our tour together to Japan in 2016 was one of the highlights of my career. After this the relationship was even deeper. I am so happy, thrilled and above all honoured to be continuing our journey together as the Orchestra's Chief Conductor and Artistic Advisor'.
Yamada is also Principal Conductor and Artistic Director of the Orchestre Philharmonique de Monte-Carlo, Permanent Conductor of the Japan Philharmonic and Principal Guest Conductor of the Yomiuri Nippon Symphony Orchestra. He becomes the first non-European conductor to lead the CBSO.
Praise came from players of the CBSO, including Leader Eugene Tzikindelean - 'I honestly don't know what I love most about playing with him: his impeccable technique, his exquisite taste in music, style, or the depth of his artistic thoughts' – and CBSO Players' Committee Chair and clarinettist Joanna Patton, who described him as 'a kind, respectful musician filled with an energy which connects the Orchestra with a sense of magic. His concerts are stories without words, filled with emotion, freedom and a sense of trust that is simultaneously exhilarating and rewarding.'
Gražinytė-Tyla has led the orchestra since 2016; their recording of Weinberg Symphonies Nos 2 and 21, released on DG, was named last year's Gramophone Recording of the Year.