Georgia's Tsinandali Festival back for third edition
Tuesday, May 4, 2021
The festival, in the heart of Georgia, will run from 8-19 September 2021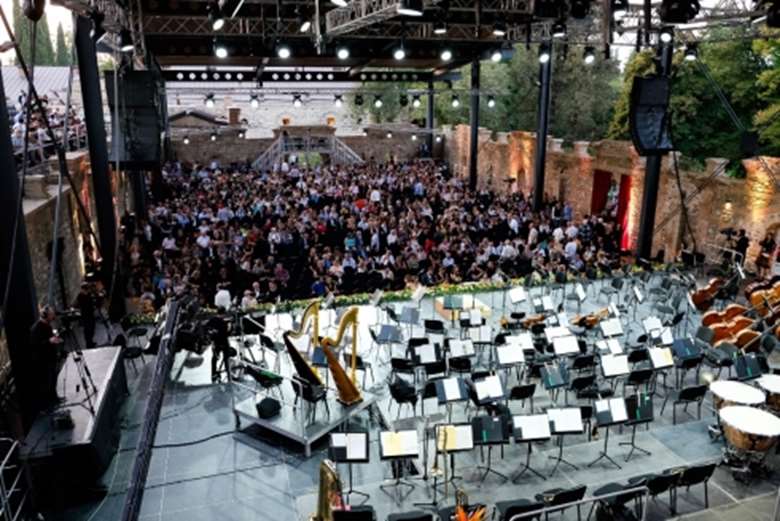 Following a shortened festival in 2020 due to the pandemic, Georgia's Tsinandali Festival is returning this year for a 12-day programme in September.
Gianandrea Noseda, the festival's music director, and the Georgian Philharmonic Orchestra will perform with soloists including Mikhail Pletnev and Lisa Batiashvili.
Other performers include Elena Bashkirova, Yefim Bronfman, Mao Fujita, Sergei Redkin, Fazil Say, András Schiff and Lahav Shani Marc Bouchkov and Vadim Repin; cellists Amanda Forsyth and Alexander Ramm; flautist Stathis Karapanos; baritones Matthias Goerne and Thomas Hampson, plus Thomas Quasthoff and his jazz group.
The festival's two artistic directors, Martin Engstroem and Avi Shoshani said: 'It's testament to many people that this year's Tsinandali Festival is able to take place – our thanks go to the artists, the audiences, our supporters and above all to the local team headed-up by David Sakvarelidze whose collective loyalty to George Ramishvili's vision for a world-class festival remains as strong as ever.'
For more information visit Tsinandali's website: www.tsinandalifestival.ge.