Black Friday sale
Thursday, November 25, 2021
Save 25% when you subscribe to Classical Music in our Black Friday sale.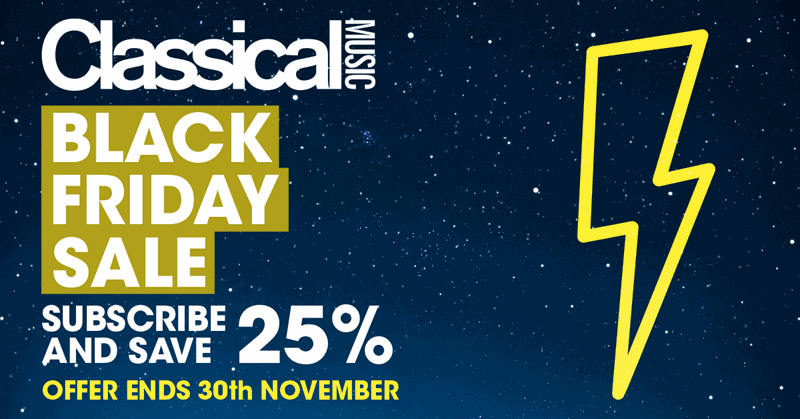 In our Black Friday sale, you can save 25% on subscriptions to Classical Music – with prices starting from as little as £4.31 per month.*
Classical Music is a one-stop hub for the classical music industry, providing news, opinion, resources and practical advice for music professionals and all those with an interest in the world of classical music. Subscribers receive:
★ CM's Daily newsletter bringing the day's top news stories, features and reviews straight to your inbox each weekday morning

★ Unlimited website access to our extensive online articles covering the latest music news, analysis, opinion, podcasts and industry resources
★ Searchable digital magazine archive containing every article published since 2012
*Based on discounted Monthly Credit Card subscription. Offer ends 30 November 2021.