BBC Radio 3 to strengthen Salford base in push for regional representation
Lucy Thraves
Thursday, March 18, 2021
BBC Radio 3 and BBC Concert Orchestra have announced plans to part relocate to areas outside of London.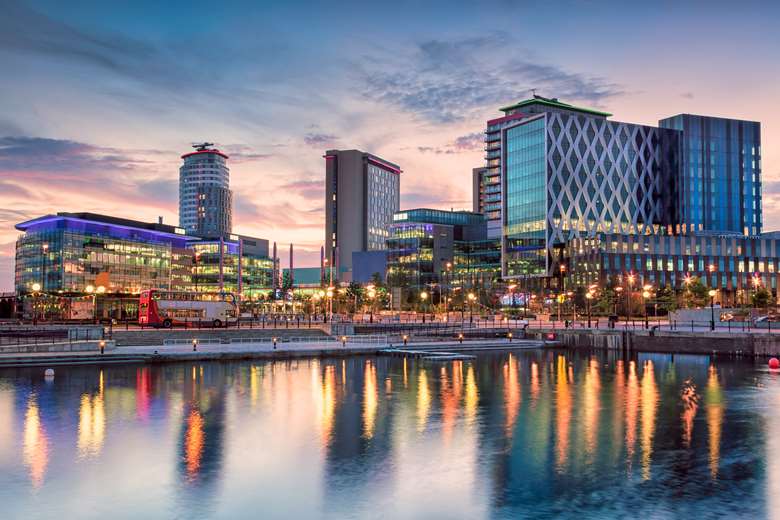 BBC Radio 3 has announced plans to create an 'epicentre' in Salford, increasing broadcast hours from the Manchester region to over 50%, with some programmes and staff moving there from 2023. 
Live music in the capital will remain central to the schedule and some programmes will continue to be made there, with a significant number of  broadcast hours continuing to come from London. The remainder, as now, will come from Radio 3's production centres in Cardiff, Glasgow and Belfast.
It is hoped that the move will enable Radio 3 and the BBC to bring its work closer to audiences everywhere and forge stronger connections with communities, artists, talent, creative organisations and audiences around the country.
The BBC Concert Orchestra will relocate to a location outside the M25, bringing live music to underserved areas of England. It will be rooted in a community, focus on supporting new and diverse talent. Discussions are ongoing with a possible location.
Radio 3's role in London will continue, with key programmes continuing to be made and presented there, and Radio 3 will continue to broadcast live concerts and events from the capital.
New studios currently under construction (East Bank - a new creative cultural quarter being developed on the site of the former Olympic Park site in East London) will provide a purpose-built base for the BBC Symphony Orchestra and Chorus and the BBC Singers.
While the BBC Proms will remain based at London's Royal Albert Hall, the BBC will create more Proms activity outside London, beginning with the 2022 season.
Alan Davey, Controller BBC Radio 3, said: 'BBC Radio 3 is recognised as a global leader in cultural broadcasting, at the forefront of the classical music and arts industries in the UK. With music and speech content already coming from different corners of the UK,  we can go further.
'By rooting ourselves in the north we can continue to lead and develop music and culture in the whole of the UK, connecting with vibrant classical music and culture of more cities and towns and extending our partnerships with different communities and creative organisations.
'We can go on supporting established and emerging talent and create programming that's richer and more relevant to all our audiences. We want to bring the country and the world's greatest music closer to everyone and support cultural curiosity and discovery across geography, race and class.'