ABO and RPS announce orchestra musician of the year
Florence Lockheart
Monday, November 21, 2022
The award was given to Chris Stock, principal percussionist of the BBC National Orchestra of Wales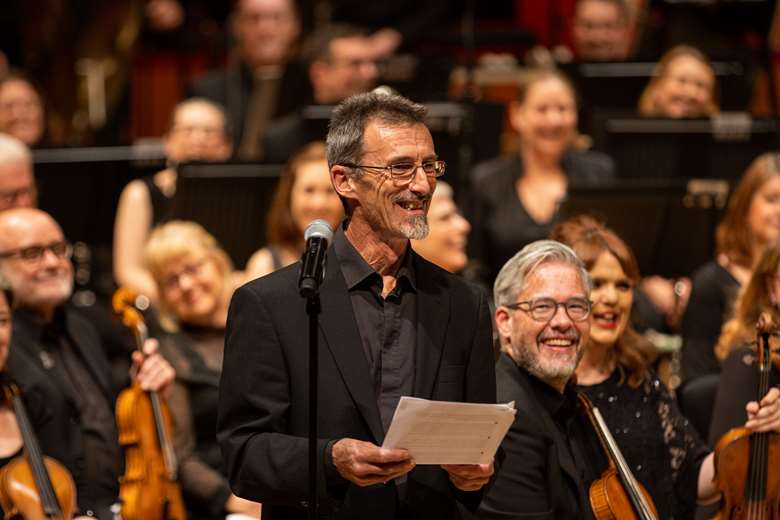 The Royal Philharmonic Society (RPS) and Association of British Orchestras (ABO) have announced that the recipient of this year's RPS ABO Orchestra Musician Award is Chris Stock, principal percussionist of the BBC National Orchestra of Wales.
Until last year the award was called the Salomon Prize in recognition of violinist and RPS co-founder Johann Peter Salomon. Although the award is still dedicated to Salomon, the ABO and RPS have elected to change the name to better reflect the purpose of the prize.
RPS chief executive James Murphy, who presented the award at Cardiff's St David's Hall, said: 'Chris has been a star player and stalwart presence in the BBC National Orchestra of Wales for some decades. He's a cherished section leader and he's devoted to community and to education, lending his time and skills and enthusiasm to inspire others.'
The RPS ABO Orchestra Musician Award was to Stock's in recognition of his work creating the Patagonia Instrument Project following a 2015 tour of South America. The project works to send unused instruments from the UK to South American children in order to offer them the chance of a music education. To date has sent over £60,000 worth of musical instruments to the region, including replacement instruments for those lost when a forest fire affected the Patagonian town of El Hoyo.
The award invites all ABO member orchestras to nominate one player each year for the award. This year's judging panel also awarded a special commendation to the Royal Philharmonic Orchestra's Sonia Sielaff. After a liver transplant in 2018, Sielaff was unable to return to orchestral playing in-person due to the pandemic, but instead created digital work for the orchestra's audience.