Streaming: how much do musicians really make?
Colin Clarke
Sunday, November 15, 2020
Streaming has increased hugely since lockdown began, but at what cost to artists and record companies?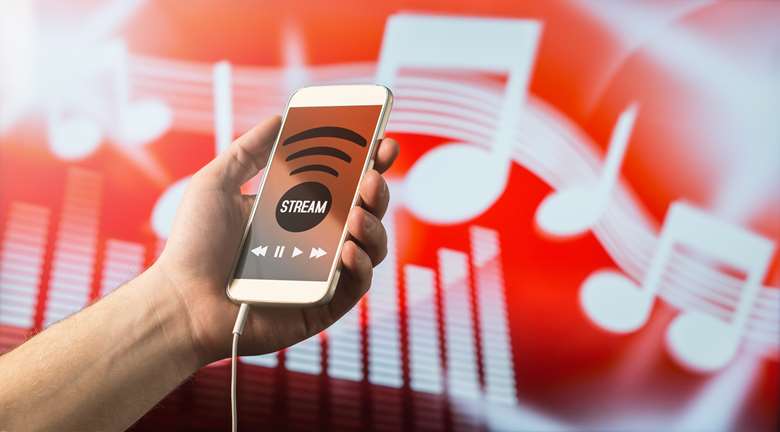 There's such a thing as too much choice. Today, a huge volume of classical music is available to anyone with an internet connection and a means to stream music via that connection. There was even a deal mooted at one point in 2019 for Spotify to accept Libra, Facebook's projected 'cryptocurrency', therefore allowing the approximately 1.7 billion adults worldwide without access to mobile money, bank accounts or payment cards access to their services (although whether Libra was a real cryptocurrency is hotly debated).
Lockdown has increased digital consumption, perhaps inevitably, according to BPI figures in collaboration with Global Music Streaming Service, Deezer and the Royal Philharmonic Orchestra, especially amongst younger (pre-35) listeners. Between February and April 2020, Deezer's global plays of Classical music among 18-25 year olds grew by 11%. Results show both expected results (both Bach and Mozart streams rose by 25%), and the unexpected: there was a rise in streams of female pianists, with Khatia Buniatishvili up by 35%, and Argerich up 25%. Both Jess Gillam and Sheku Kanneh-Mason are credited for a real boost in this area. The trend though is a continuing one: streaming has surged from 2018.
But how much are artists and record companies making from it?
On paper, it sounds like not much. The standard current rate for Spotify, probably the best known of the various services (Idagio, Qoboz, Primephonic and so on) is around £0.0028 per stream, just over a quarter of a pence. This figure was confirmed publicly by the artist Zoe Keating on Twitter (and reported on by this article:; the tweet is here). That's before any aggregator costs: Spotify has its own "Provider List": a list that includes SoundBetter, CD Baby, as well as Label "distributors" such as The Orchard (theorchard.com), Fuga, or the NDA (National Digital Aggregator). So, if a single track gets around 3000 streams on Spotify, that's £8.40 before aggregator costs. An article published in the Guardian on 13 November 2020 suggested that for a musician to earn $15 a month, they would need around 700,000 streams per month. A petition has been launched to get them to pay at least 1 cent per stream, (amongst many other demands), after Spotify posited cutting rates further in exchange for an algorithm boost (see here  and here). Meanwhile, a Department of Digital, Culture, Media & Sport select committee is currently undertaking an inquiry into music streaming and income distribution. The inquiry's chair Julian Knight MP said: 'We're asking whether the business models used by major streaming platforms are fair to the writers and performers who provide the material. Longer-term we're looking at whether the economics of streaming could in future limit the range of artists and music that we're all able to enjoy today.'
The companies Idagio and Primephonic pay per second rather than per stream; Apple comes in at around 0.4 of a cent per stream; depending on the deal; Spotfy varies between 0.01 to 0.03 cents per stream.
Responses in the classical arena are varied. Steve Long's article is available on this site. As he put it, 'there are serious problems with how much the artists receives per stream, but for me at least, that's counterbalanced by knowing that an obscure transcription of Gluck/Sgambati has been played more than 25 million times'. Adam Szabo, chief executive of the Manchester Collective, offers a reality check: 'Spotify is absolutely a non-conversation when it comes to income, unless you're Taylor Swift'.
The system does bring life to back catalogue in a way that physical browsing never did, plus there is the built-in global audience. There is also the opportunity for multiple revenue streams: the Manchester Collective used Bandcamp to disseminate their most recent EP, for example, for downloads, in addition to Spotify (and finding other uses, too: creating a Spotify playlist ahead of their first concert after lockdown in Leeds Town Hall increased audience engagement).
It would be impossible to ignore the benefits of having one's music enjoy global dissemination, which gives the companies perhaps disproportionate power to command micro-payouts (remember that in 2019 the UK spend £3 billion on streaming across all media and genres); and that is where the calls for fairness gain traction.