Music-making in Manchester: Manchester Collective
Wednesday, December 9, 2020
We're looking in depth at how Manchester's music scene is thriving despite the challenges wrought on the city by Covid. First up, we hear from Adam Szabo, chief executive of the Manchester Collective.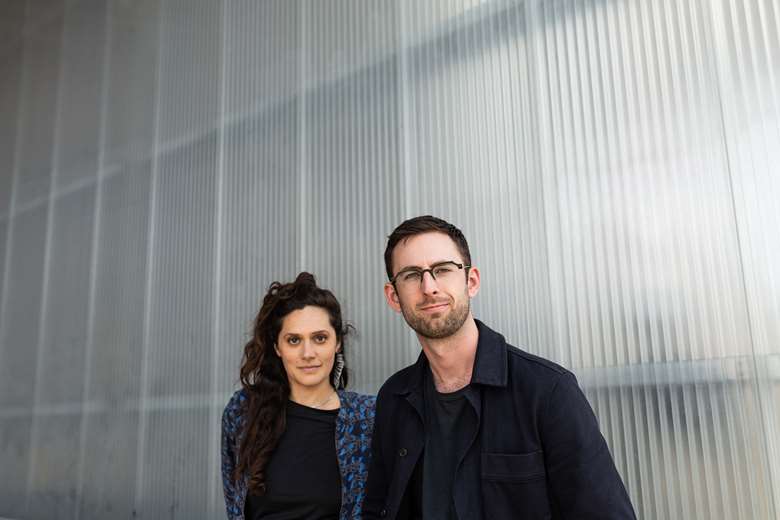 How has Manchester Collective responded to the pandemic? How did you keep audiences engaged throughout year?

It's been a mad year for us. Like the rest of the sector, our hand has been forced when it comes to finding meaningful and creative ways to make art in this crazy new set of circumstances. But I'm not sure that's been such a bad thing for us. We've completely reimagined what our non-live, non-touring work can look like, and are currently in the process of creating and delivering a set of quite varied projects. They're experiments! From large scale film work, to touring exhibitions, to digital broadcasts, to studio, radio and tv work - these are all valid ways that we can be making art. It's actually felt quite stimulating to be swimming in these new waters, albeit without any kind of life-raft!

In terms of our audiences, our focus has always been on individual relationships rather than serving "an audience" as a whole. I think that's held us in quite good stead this year. We've tried to stay small, stay personal with our messaging, keeping in touch, showing our fans where we're at, what we're doing, and how we're coping. The response to that slightly less institutional approach has been really heartwarming.
"
We've completely reimagined what our non-live, non-touring work can look like, and are currently in the process of creating and delivering a set of quite varied projects
As a relatively small organisation, what were the main challenges you faced?

I think in many ways, our size has been an advantage, rather than a disadvantage. We don't have a huge pool of subscribers who are married to the way we've worked in the past - in fact, our audiences have come to expect experimentation and innovation. I guess the limitations of our size are usually about capacity - our staff and our musicians have been tirelessly working away since March, and with a larger team there are a few more people to share the load!
Tell us a bit about the new project Dark Days, Luminous Nights. What was the inspiration for the project and how are you making it work given the uncertainty of lockdown?

Well, it's something we're really excited about! It's a totally different and wildly ambitious project for us - it takes for the form of a one-hour experience for very small audience numbers (eight at a time). The work is a marriage of music, film, photography, and dance. At the heart of the piece is a set of work that we commissioned from artist Simon Buckley, including a film starring Blackhaine, an artist you really have to see to believe… Music runs through the whole piece; it's very new, but also very Manchester Collective!

Flexibility has been the name of the game for us with this piece - it's tourable in many different forms, it can exist in vastly different physical spaces, and of course, it's all totally compliant with Covid-19 public health regulation. We're tried to lean into the restrictions that we've had to work with rather than shy away from them, and as a result, we've ended up with something very unique.
What are the biggest lessons you've learnt from this last year?

I think the biggest lesson for us all is that working in a digital world has to be about more than just digitising the work that we are currently making. This is a new medium - it's fortepiano to Steinway grand. We have to be thinking differently, creating differently - there are tremendous creative possibilities, but if we chug on with same old, same old then we will fail.
Dark Days, Luminous Nights launches on Tuesday 26 January and runs until Saturday 30 January 2021. Tickets go on sale on Wednesday 9 December 2020 from manchestercollective.co.uk.
Watch