London International Festival of Early Music keeps collaboration at its core
Adrian Horsewood
Tuesday, October 25, 2022
Adrian Horsewood talks to festival director Chris Butler about what audiences can expect from this year's festival with a focus on a premiere of Early Transitions, a new commission from Nitin Sawhney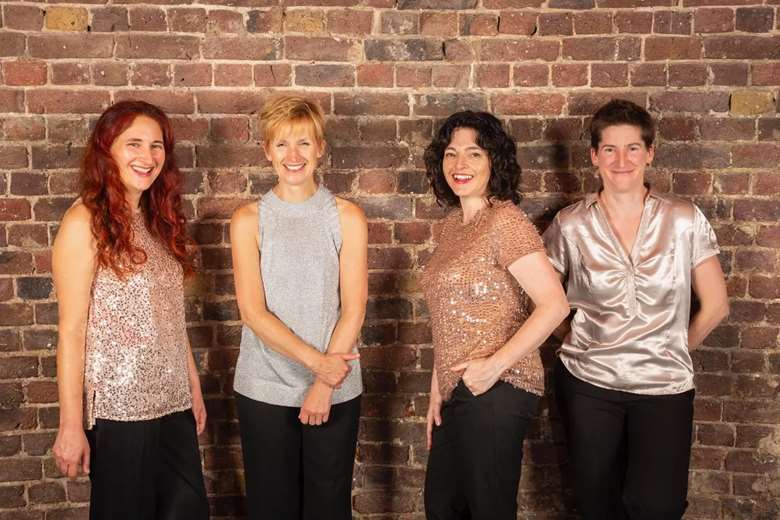 Every November, Blackheath Halls and numerous surrounding venues are filled for four days with sights and sounds from all over the spectrum of early music when the London International Festival of Early Music (LIFEM) rolls into town. As ever, this year's LIFEM promises a busy programme, with its blend of performances, masterclasses, competitions, and an exhibition featuring over 80 instrument-makers, publishers, and other figures from the early music industry.
Chris Butler, who has been director of LIFEM since 2019, points out that this synthesis is unique among European early music festivals: 'The exhibition has been a core part of the festival ever since its inception, such that leading performers visit who collaborate with makers and publishers both to perform using their instruments or editions but also to lead masterclasses with members of the next generation.'
Butler has long been keen to keep the demographic of LIFEM as wide as possible, and to that end was responsible for establishing the Young Ensembles Competition at LIFEM – which now alternates year-on-year with the Society of Recorder Players/Moeck Recorder Competition – and also for setting up the festival's Performance Platforms, a mini-concert series that provides a more relaxed setting for younger musicians; this year sees pupils from the Purcell and Chetham's schools share the billing with students from the Royal Academy of Music and the Royal Birmingham Conservatoire.
I'm a dyed-in-the-wool musician: I studied it at university, and although I went into publishing afterwards, it's always been a burning passion.
Something else Butler has pursued since coming on board has been to increase the profile of the concerts within the festival, and this year's listings give equal billing to artists both new and more established: Solomon's Knot perform motets by J.S. Bach and his cousin Johann Christoph, renaissance collective Piva recreate a 16th-century journey from London to Venice in music, and genre-bending Spanish ensemble Taracea present pilgrim songs with a jazz-infused, contemporary twist.
The Brook Street Band (pictured above) kick things off with a concert on the first evening of the festival; their programme, entitled 'as steals the morn upon the night', juxtaposes works by Handel and J.S. Bach with the premiere of a new commission from Nitin Sawhney (pictured below). Early Transitions is, according to the composer, 'quite ferocious and vivacious – it's pretty relentless for a full ten minutes!'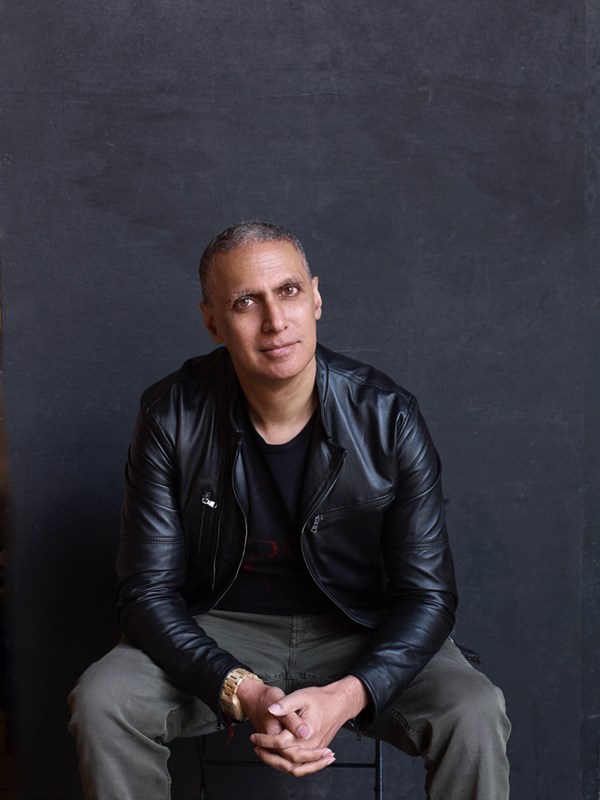 Nitin Sawhney ©Suki Dhanda
Early Transitions was commissioned by Butler – with support from nkoda, the digital sheet music app – and reveals another facet of his involvement with music and with LIFEM. 'I'm a dyed-in-the-wool musician: I studied it at university, and although I went into publishing afterwards, it's always been a burning passion. What particularly interests me is the use of early music in modern compositions, and so with my publisher's hat on I wanted not just to celebrate the great works of the past but to expand the repertoire by commissioning new pieces.'
Having had a sneak peek at the score Butler is extremely satisfied with how everything has worked out. 'The last two festivals featured commissions from John Paul Jones and Errollyn Wallen, and this time round I was really keen to ask Nitin; he and I are both trustees of the Performing Rights Society, and as it happens the Brook Street Band also had him high on their list of composers to approach.'
Sawhney explains how Early Transitions is steeped in the two equally important elements of his musical life. 'I grew up as a classical pianist, but also played Indian music from the word go. What has long fascinated me has been the mathematics of Baroque music – particularly Bach's music – and I always say that Indian music is like "mathematical poetry" in the way it uses different time-cycles and beat patterns within a piece that continually shift and move so that the music as a whole is constantly evolving.'
Sawhney has used ideas from such various sources as Karthik dance, Hindustani rhythmic patterns, and a particular raag (akin to a framework of melodies used to structure a piece) known as Kirwani ('it's very similar to the harmonic minor scale', explains Sawhney). 'What I've done in my piece is to find different ways of exploring intervals across the scale – this means that the violins use microtonal tuning, for example – in a way that straddles both the western and the Indian traditions. An Indian musician hearing it would recognise the patterns and techniques straightaway, whereas it might not be so obvious to someone from the western classical tradition.
'Early Transitions is an exploratory piece; in Indian music there's always a symbiotic relationship between music and dance and theatre, with the different forms feeding off one another, whereas I feel that there's less common vocabulary in the western tradition – and I hope that what the audience will appreciate is how the phrases and patterns repeat and mutate almost imperceptibly as the music flows past.'
London International Festival of Early Music 2022 takes place in Blackheath between 9 and 12 November; the Brook Street Band performs works by Sawhney, Bach, and Handel at St Michael and All Angels church, Blackheath at 7pm on 9 November.