CEO to CEO: Annie Lydford
Jocelyn Lightfoot
Friday, September 16, 2022
London Chamber Orchestra CEO Jocelyn Lightfoot chats with Annie Lydford, new CEO of Academy of St Martin in the Fields, about her initial connection to music, her experiences throughout her career and the highs and lows of taking a leadership role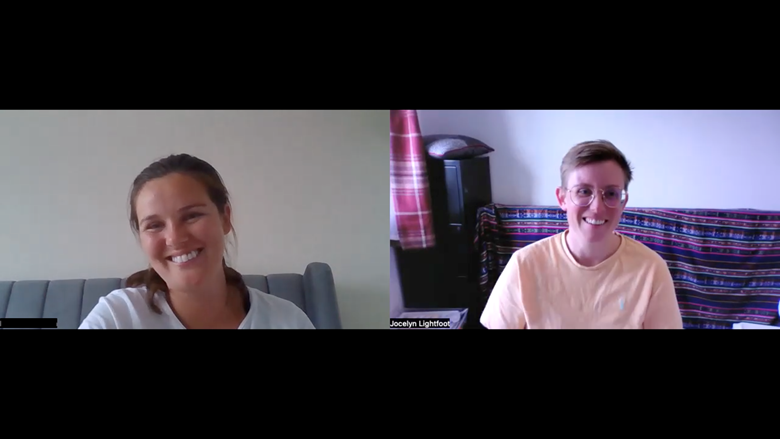 Music is something Annie Lydford had always loved and been involved in. She played the flute and the organ growing up. 'It was just my life from when I was about six years old,' she says. She studied for a year at the Royal Academy of Music, then went on to university to study music.
After completing her degree, Lydford found a fascinating job at Warner Music Group, not in their classical strand, but with bands like Muse and Foals and artists like Michael Buble. This helped her to understand what motivated people to listen to music and gave her plenty to bring back to the classical music world.
English National Opera (ENO) was Lydford's next stop, where she took a marketing communications and fundraising coordinator role working with classical music press and opera critics. Annie also reached out to completely different publications, organising events including a night where non-arts publications came to watch an opera and 'Inside Soap' did a massive opera special all about why, if you love soaps, you'd really love opera!
After becoming head of press and communications at ENO, Lydford moved on to broaden her experience in a different environment. She spent some time at the Creative Industries Federation, (now Creative UK) lobbying for the hole creative sector and, 'trying to change people's minds, change government's minds.'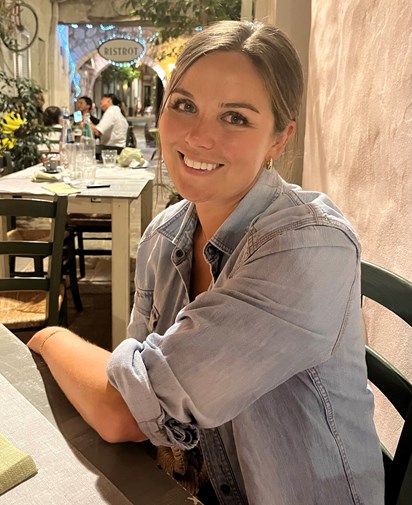 Aiming to return to working on actual productions, Annie jumped at the opportunity of the managing director role at Neville Holt Opera (NHO). 'I had a brilliant time there for three seasons. After two months Covid hit so we cancelled the 2020 season, but we did a whole series of outdoor concerts, and a massive 2021 season, also outside. It was a much more informal series of performances, which grew our audience quite significantly.
We've just finished our 2022 season, which also saw some more growth. That's not to say that it hasn't been extremely challenging. I think lots of people having been through the pandemic feel quite exhausted and maybe in need of a change, so when the job at the Academy of St Martin in the Fields came up - that's an orchestra that I have been obsessed with since I was 14 years old - it just felt like too exciting an opportunity not to go for.'
What it was about the Academy of St Martin in the Fields which Lydford loved so much and for so long? 'When I was in the National Youth Orchestra of Great Britain, we were very fortunate to be conducted by Neville Marriner. The programme included West Side Story and as a teenager I idolised these brilliant musicians who worked with us. Of course, you then want to listen to everything and the fortunate thing with the Academy is that they've done an absolutely tremendous amount of recordings! I think it is important for young players to find someone they really admire or love hearing. Then it opens the doors to all sorts of other things you can find on your own.'
Annie and I are both young for the roles we hold and we don't really fit the traditional mould of a CEO in the industry. It feels weird that we've got young people like us in our roles, in general management and on stage, but that doesn't reflect our audience. I asked Annie why she thinks that is the case. 'It's such a big question. I think there are different ways that people like enjoying things at different ages. I say that recognising that it's a huge generalisation! It's not the music itself that people like at different ages, but there's just the way of experiencing it, so if you are used to going to gigs, then it's a really big jump to go to a sit-down concert but if you're used to going to theatre, maybe it's not that big a leap. Perhaps at the moment classical music has a reputation for having a certain way of experiencing music that might put people off.'
So, what has contributed to this audience decline? 'I think it's a combination of things. Sometimes, in our industry, we're paralysed by feeling we can't fix everything. We single-handedly cannot solve the challenge of music education, for example. So, what do we do? I think every company and every group can chip away at getting people in for live performances, trying different things and encouraging kids to have a go.
Since NHO started, it has had a very long-term (10-year) approach to getting kids in, which is challenging with current funding cycles. So, someone might come in through our primary program, meet some singers, come back in secondary school, learn to sing on their own et cetera, leave school and then there's the foundation artist program. This is like an in-between school and further study program where they perform on the stage in the operas. Then, once they're studying, they can come back and be an emerging artist, an associate artist and a principal artist. We might reach 10 kids a year, but if they then feel supported for 10 years and you do that every year, then the long-term impact is quite amazing.'
Finally, I asked Annie two opposing questions: What is the hardest thing about being a CEO or managing director, and what is the best thing? 'Without doubt, feeling the responsibility for everyone that you work with, whether it's singers, players, administrators or technicians is the hardest. Knowing that if you make the wrong calls, those people won't be able to do the thing that they're absolutely brilliant at and be paid for it.
'I think the best thing is when you see the impact that something has on someone. I particularly remember in 2021, when we did the big outdoor festival at NHO and we really expanded so we had loads of people coming who hadn't been to anything like it before, I made a point of saying goodbye to pretty much every person at the end of the shows. When they're flooding out, either in tears, if it's a tragedy or, laughing and really bubbly because it's a comedy, you think, that has really impacted that person and that's really fantastic and exciting.'