Orchestral manoeuvres in the time of Covid
Tuesday, January 12, 2021
David Le Page, artistic director of Orchestra of the Swan, explains how the orchestra has carved out a niche in the world of digital performance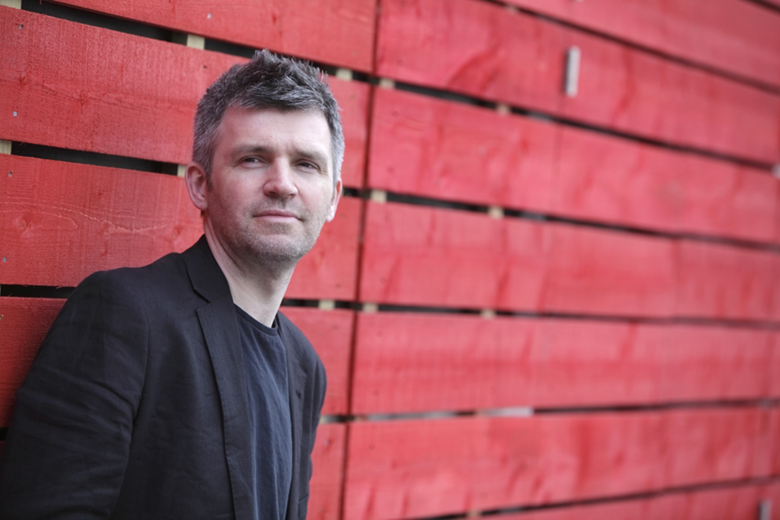 At the beginning of March 2020, Orchestra of the Swan recorded overdubs for a new album, Timelapse. A concept album connecting the music of Couperin, Adès, Grieg, Bowie, Schubert and The Smiths, Timelapse was a radical departure for us in terms of recording.
I was about to embark on the editing and mastering process when people began to fall seriously ill all over Europe in ever larger numbers. The disease was closing in and the word 'pandemic' was on everyone's lips. Postponements turned into cancellations and then came the realisation that this was more serious than we could have imagined. We were in it for the long haul. Further work on the album was abandoned.
We have 35 core players who all work for the orchestra on a freelance basis. Lockdowns decimate live work and have been devastating for freelancers, so our first concern was to find a way of supporting the players financially, in the short term, by setting up a player fund. Our second concern has been to make sure that there would be an organisation for them to return to when this was all over.
It is important to keep the orchestra alive, not only for the players but in the minds of our audience. This, of course, means 'going digital', but like many other orchestras, we were not really prepared. We had relied heavily on our live presence and the continuing loyalty of our audiences in Stratford, Birmingham and Hereford. The digital material we had collected over the years was somewhat patchy and more importantly did not represent who and what we had become.
There has been an uncomfortable and highly visible learning process for most of us in the sector while the public has been bombarded with a relentless tsunami of lo-fi videos. The charm of these raw and unedited clips rapidly wears thin and was, I suppose, particularly undignified for a profession that prides itself on its polish and refinement.
We knew that we had to improve even as we grappled with the technology. There is so much of this material available and I could almost sense the online audience, initially sympathetic, succumbing to digital fatigue. What could we offer that would set us apart from other orchestras in the sector? Why should people choose to engage with the Orchestra of the Swan over any other arts organisation?
"
There is so much of this material available and I could almost sense the online audience, initially sympathetic, succumbing to digital fatigue
We decided to abandon ideas of simply presenting concerts conventionally, instead engaging a brilliant audio/visual team to capture and produce compelling, high quality films, with music accompanied by spoken word and video footage, all blended together. Our first digital concert, LUNA, explored the Apollo 11 moon landings: speeches by John F. Kennedy and Buzz Aldrin are tied to audio of Neil Armstrong on the moon and lunar poetry by Tehereh Mafi by carefully chosen repertoire from Schönberg's Verklärte Nacht to Beethoven's Moonlight Sonata or Debussy's Clair de Lune.
Our next offering, Wind, Sand & Stars is based on the writing of Antoine de Saint-Exupéry with music by Ravel, Debussy, and Saint-Saëns, with Piazzolla's haunting Oblivion overlaid with archive footage of the writer and aviator soaring through the skies. Next month, we'll release Doubles, with soloists Craig Ogden and Miloš Milivojević performing works by Steve Reich, Bach and Piazzolla.
It is thrilling to be able to concentrate on this process and realise that we have created something that stands out to audiences in the UK and even worldwide as an enduring digital legacy. We charge for our digital concerts, supporting our players during the pandemic, and because we believe that what we have produced is well worth the cost of the ticket.
Going digital has also proved to be a turning point for our Learning and Participation team, intrinsic to the development of the orchestra's relationships with local communities. They not only provided a regular stream of work for the struggling players but they also produced invaluable content for residents in care homes - particularly people with dementia - and for students in schools with special educational needs.
The extraordinary events of 2020 have shown how precarious our lives as professional musicians are. Isolation has reminded us how much we have taken for granted both as performers and audiences.
Alongside our digital offerings, we made the decision to embark on a series of live concerts in the autumn of last year. Concerts lasted an hour without an interval and for the orchestra it became apparent that we would, sadly, have to use fewer players. The programmes needed to be imaginative and succinct whilst using a maximum of 15 musicians; above all we wanted to produce something that our audience would find satisfying. We managed to present three sold out performances, all unforgettable, emotional and exhausting. The sense of relief and support in the auditorium was palpable, even when you have almost forgotten what it was like to play live with other musicians.
Now, our spring series has again been beset by postponements and cancellations, but further filming can go ahead and a new recording is scheduled to take place in April. Our new album, Timelapse, stalled by the virus in March, will be released in a week's time, and now it will end up on film too. And sooner or later, live concerts will resume, for real.
In a world reeling from the negative effects of an insidious virus we have, strangely, never felt so positive about our future. We do not take the live experience for granted and we never will; it is a huge privilege to be able to perform. 
Available to stream now, the Orchestra of the Swan's latest digital concert, Wind, Sand & Stars, weaves music by Ravel, Debussy, Saint-Saens, Satie and Piazzolla with readings from Antoine de Saint-Exupéry, author (Le Petit Prince), philosopher and pioneer pilot. Tickets are available from orchestraoftheswan.org. The orchestra's new album Timelapse is released on Signum on 22 January.
Watch